Holiday reviews with Flower Campings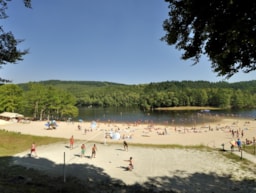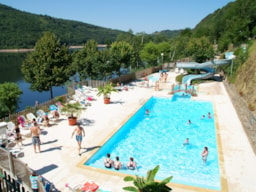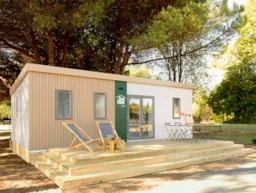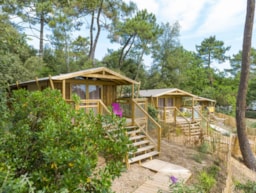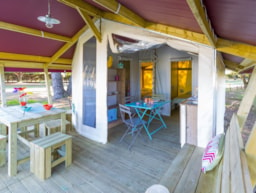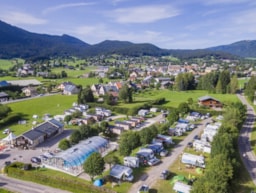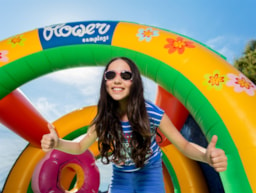 Flower Campings : small nature sites in France
Flower Campings is a camping chain counting over 140 human-scaled campsites in France inviting families, friends and lovers to friendly and fun holiday breaks. The brand's sites are in their vast majority run by families and passionate, dedicated people. They "only" have up to 300 pitches in order to preserve the site's tranquillity.
There's always a spot to have a good swim : a ppol, water games and water slides on the site itself, or the sea, a lake, a river nearby. The chain also has a wide range of "nature" accommodation with a glamping spirit - lodges, wood and canvas tents… The sites are quiet but organize family and children activities, evening parties - with no obligation at all to join. Flower Campings enables you to book your pitch or rental very easily wherever you want to in France: Vendée, French Riviera, Dordogne to name a few spots…
Reviews on the sites' quality
With over 140 campsites in France, Flower Campings is particularly keen on quality harmonisation. Flower Campings owns the French « Qualité Tourisme » label, which is given every 3 years by an independent organism after compliance of 400 camping criteria and requirements.
In addition, the brand puts the stress on consumer reviews left directly after a stay at one of the site - they're all listed below on this same page. In order to help you make the right choice, see them ranked by campsite, type of accommodation and type of stay. Flower Campings features destination offers everywhere in France - and they are all under the same top quality banner!
Filter campsite(s) on this page
Results : 141 campsite(s)
Route de Saint-Didier -881, Av. Pierre de Coubertin
84200 CARPENTRAS

16 reviews

8,73/10

17 reviews

7,9/10

7 reviews

8,75/10

36 reviews

8,66/10

5 reviews

9,2/10

1 reviews

8,71/10

Avenue Eugène Julien
13600 CEYRESTE

188 reviews

8,43/10

103 reviews

8,33/10

50 reviews

8,8/10

82 reviews

8,5/10

93 reviews

8,81/10

11 reviews

8,74/10

RD 61 Quartier La Rouillère
83350 RAMATUELLE

52 reviews

8,89/10

29 reviews

8,93/10

16 reviews

8,93/10

35 reviews

9,04/10

14 reviews

9,36/10

4 reviews

8,06/10

Rue Georges Girouy
49260 Montreuil-Bellay

63 reviews

8,61/10

33 reviews

8,94/10

25 reviews

9,04/10

65 reviews

9,06/10

17 reviews

9,12/10

2 reviews

9,7/10

Kervec
29360 Clohars Carnoët

63 reviews

8,99/10

38 reviews

9,18/10

3 reviews

8,93/10

29 reviews

9,12/10

2 reviews

8,62/10

4 reviews

8,73/10

Moulin de Bannac
12200 MARTIEL

24 reviews

9,01/10

7 reviews

8,86/10

1 reviews

7,38/10

6 reviews

9,27/10

6 reviews

8,48/10

1 reviews

10/10

LANAU
15260 NEUVEGLISE

82 reviews

8,73/10

38 reviews

8,71/10

11 reviews

9,53/10

43 reviews

8,76/10

11 reviews

9,13/10

6 reviews

8,82/10

Sillé Plage
72140 Sillé le Guillaume

42 reviews

8,63/10

22 reviews

8,97/10

9 reviews

8,99/10

22 reviews

9,12/10

13 reviews

9,18/10

3 reviews

8,73/10

Rue du Pont Caroline
49800 Brain sur l'Authion

45 reviews

8,38/10

15 reviews

8,48/10

9 reviews

8,71/10

15 reviews

8,75/10

12 reviews

8,79/10

2 reviews

8,07/10

246, Route Notre Dame de Monts
85160 Saint Jean de Monts

42 reviews

8,64/10

12 reviews

9,06/10

9 reviews

9,18/10

10 reviews

9,11/10

1 reviews

8/10