Campéole camping reviews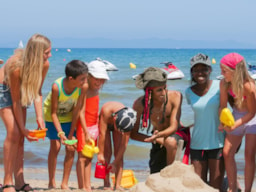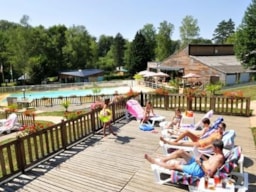 100% useful reviews
Whether you fell like staying by the sea, a lake or inland, the 64 Campéole sites certainly have what you need. Then what's better than the Campéole reviews to help you make up your mind? Activities, pools/sea, cleanliness - when they send a camping review, users give a mark to each item. What's more Camping2Be features qualified reviews i.e. sent by customers who really stayed at the sites and rented the related accommodation. Campéole camping reviews bring you all the answers to the questions you might be asking!
Holidays in the most gorgeous destinations
Thanks to Campéole reviews, you will make up your mind in all knowledge from the best destinations and campsites in France. So do not hesitate any longer - go with your family, friends or partner. Many services, activities for kids and grown ups, in daytime or in the evening, are at a hand's reach. Once you have read the Campéole reviews on the site that appeals you, you can even book directly online! Find some more information on the chain's own website - Campéole.
Filter campsite(s) on this page
18 Route de la Tonnelle
85160 Saint Jean De Monts

Post the first review!

30 Allée de la Nublière
74210 Doussard

Post the first review!

100 Avenue de Saint Disdille
74200 Thonon Les Bains

Post the first review!

Route de la Plage
40560 Saint-Girons Plage

Post the first review!

1 bis Avenue de la Résinerie
17570 Les Mathes

Post the first review!

20 Route de la Baie
29550 Plonevez-Porzay

Post the first review!

47 Rue Saint Grégoire
50170 Servon

Post the first review!

230 Rue des Bécesses
40600 Biscarrosse Plage

Post the first review!