All campsites' reviews in Portugal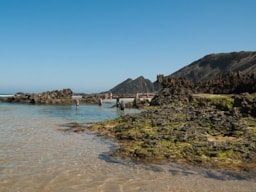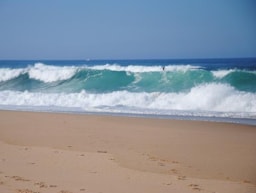 Give in to Portugal
Portugal has some tremendous assets: food, beautiful landscapes and various activities… It is just the perfect place to go camping by the sea or in the mountains. Visit all customers' reviews in Portugal on Camping2Be to select your campsite.
Finest beaches on the Altantic
This small but always spectacular country possesses a rich heritage, making a well-defined identity land: between sea and mountains, the colourful landscape invites you to travel. Check out customers' reviews on campsites in Portugal and dive into the heart of the Algarve, Albufeira, where the warmth of the southern sun will delight the whole family.
Campsites for everyone
After browsing the campers' reviews on campsites in Portugal, fly away to Cascais for instance and its fine golden sand, a little fishing port few kilometers from Lisbon. For mountain lovers, customers' reviews on campsites in Portugal brings you a valuable information on the Northern's sites. Discover Porto, the second largest city of Portugal, proud of its outstanding architecture, its cultural gems and especially famous for its tasty treasures!
For camping holidays in a mobile home or on a pitch, Portugal offers a great time for your next vacation!
Estrada de Castelo de Vide (Beira)
7330-013 Marvão

Rua de Cerdeira, 400 - Campo de Gerês
4840-030 Terras de Bouro

Post the first review!

Estrada da Praia da Luz-Valverde
8600-148 Lagos

Rua Casal do Rei - 6, Poço Redondo
2300-0358 Tomar

Post the first review!

Herdade-A-de-Mateus, S. Salvador
7630 Odemira

Post the first review!

Brejo da Zimbreira
7645-017 Vila Nova de Milfontes

Post the first review!